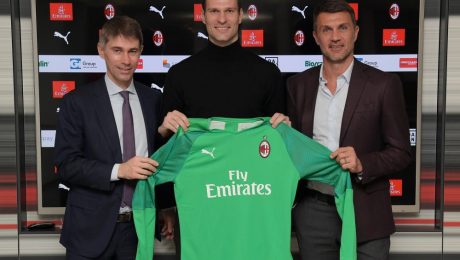 AC Milan is delighted to announce the signing of goalkeeper Asmir Begović from AFC Bournemouth on a temporary basis until June 30, 2020.
Asmir Begović, born in Trebigne (Bosnia-Erzegovina) on June 20, 1987, started his professional career with Portsmouth FC. He has also spent time playing at RAA Louviéroise, Macclesfield Town FC, AFC Bournemouth, Yeovil Town FC, Ipswich Town FC, Stoke City FC, Chelsea FC, and Qarabag FK.
He made his début with the Bosnian national team in 2009 and has recorded, so far, 62 appearances including 3 during the 2014 FIFA World Cup and 5 as captain.
Thursday, 12 December 2019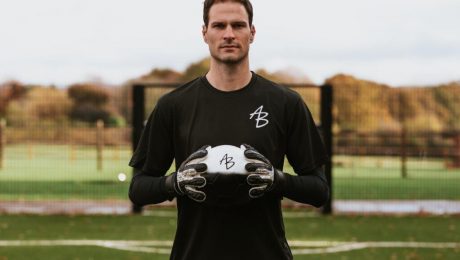 Are you ready to take your game to the next level?
We are proud to present to you the new line of AB1 Uno gloves. Designed and worn by professionals, five new models in new colors and new materials have been crafted to give maximum comfort and joy to everyone and help them raise their bar. With the new AB1 line, we embrace the individuality and distinctiveness of goalkeepers.
AB1 Winter Line is already available in all colors at shop.asmir1.com and select retailers, as well as at amazon.co.uk.
Thursday, 12 December 2019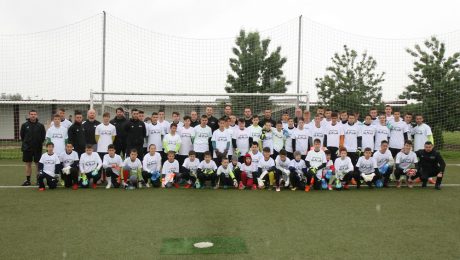 This January in Sarajevo, Bosnia and Herzegovina, The Asmir Begović Academy will host its first winter edition of specialized training camp for young and aspiring goalkeepers.
Former Chelsea keeper and Bosnian international Asmir Begović two years ago organized the first summer camp in Sarajevo. After two days of work with more than 60 boys and girls from all over Balkans, he decided to start his own goalkeeping Academy in Sarajevo.
"I was always aware that this part of Europe is gifted with goalkeeping talent, but it was obvious that with poor infrastructure and club organization, they lacked proper goalkeeping training," Asmir explained.
"I wanted to give young and aspiring goalkeepers a chance to work in the best possible environment. What we did was to prioritize the quality of work over quantity or profit. We focus on individual development with every Academy member, and we believe we are giving them a chance to improve as goalkeepers".
In September 2019, the Academy expanded its business to Surrey, England.
"This is the place where I and my family life and I was aware of a similar problem with specialized training for goalkeepers," says Asmir. "This is something I experienced as a young goalkeeper, and I believe this is a global problem. The specialized goalkeeper training is neglected because of a lack of resources, and we believe this will help young keepers get their chance to improve and develop. We wanted to help build the next generation of goalkeepers, starting within our local community".
The Winter Camp will be held in Sarajevo (4-5 January 2020) with plans to further expansion in the future to countries in the Balkan region, as well as the United Kingdom.