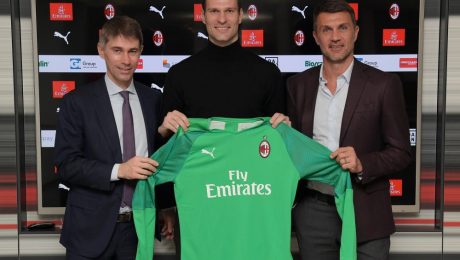 AC Milan is delighted to announce the signing of goalkeeper Asmir Begović from AFC Bournemouth on a temporary basis until June 30, 2020.
Asmir Begović, born in Trebigne (Bosnia-Erzegovina) on June 20, 1987, started his professional career with Portsmouth FC. He has also spent time playing at RAA Louviéroise, Macclesfield Town FC, AFC Bournemouth, Yeovil Town FC, Ipswich Town FC, Stoke City FC, Chelsea FC, and Qarabag FK.
He made his début with the Bosnian national team in 2009 and has recorded, so far, 62 appearances including 3 during the 2014 FIFA World Cup and 5 as captain.